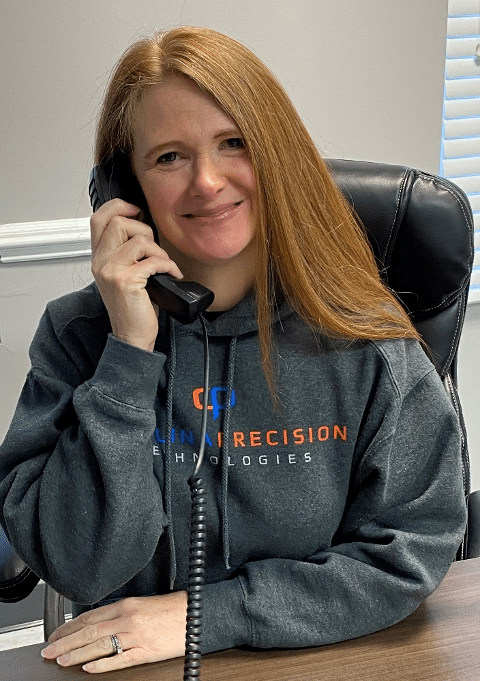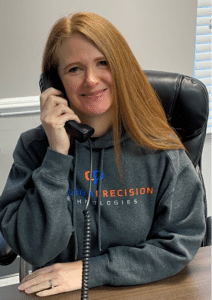 Cathy Nagel joined the Carolina Precision Technologies (CPT) team almost 3 years ago and has not stopped impressing since. Cathy is our Sales and Distribution Manager for our Mooresville, NC facility.
Mark Cole, Associate VP of Mooresville Operations, stated, "Cathy's honesty and integrity is unmatched by anyone. She has an amazing relationship with our customers due to her win-win approach, solution orientation and positive attitude. Cathy is someone who works with our customers to make sure they get the best outcomes. She is not afraid to roll-up her sleeves, get her hands dirty to ensure the customer gets what they need, when they need it. She is a true inspiration to those around her."
"I love working at CPT. The people are passionate about meeting the customers' expectations and delivering the highest quality product. It's a great environment where we have fun and enjoy each other while working hard. Teamwork and cooperation are important to all of us at CPT." – Cathy Nagel
We have a variety of roles to fill from CNC Swiss Lathe Operators to Junior Buyers. Click here to view an up-to-date list of CPT's available career opportunities.